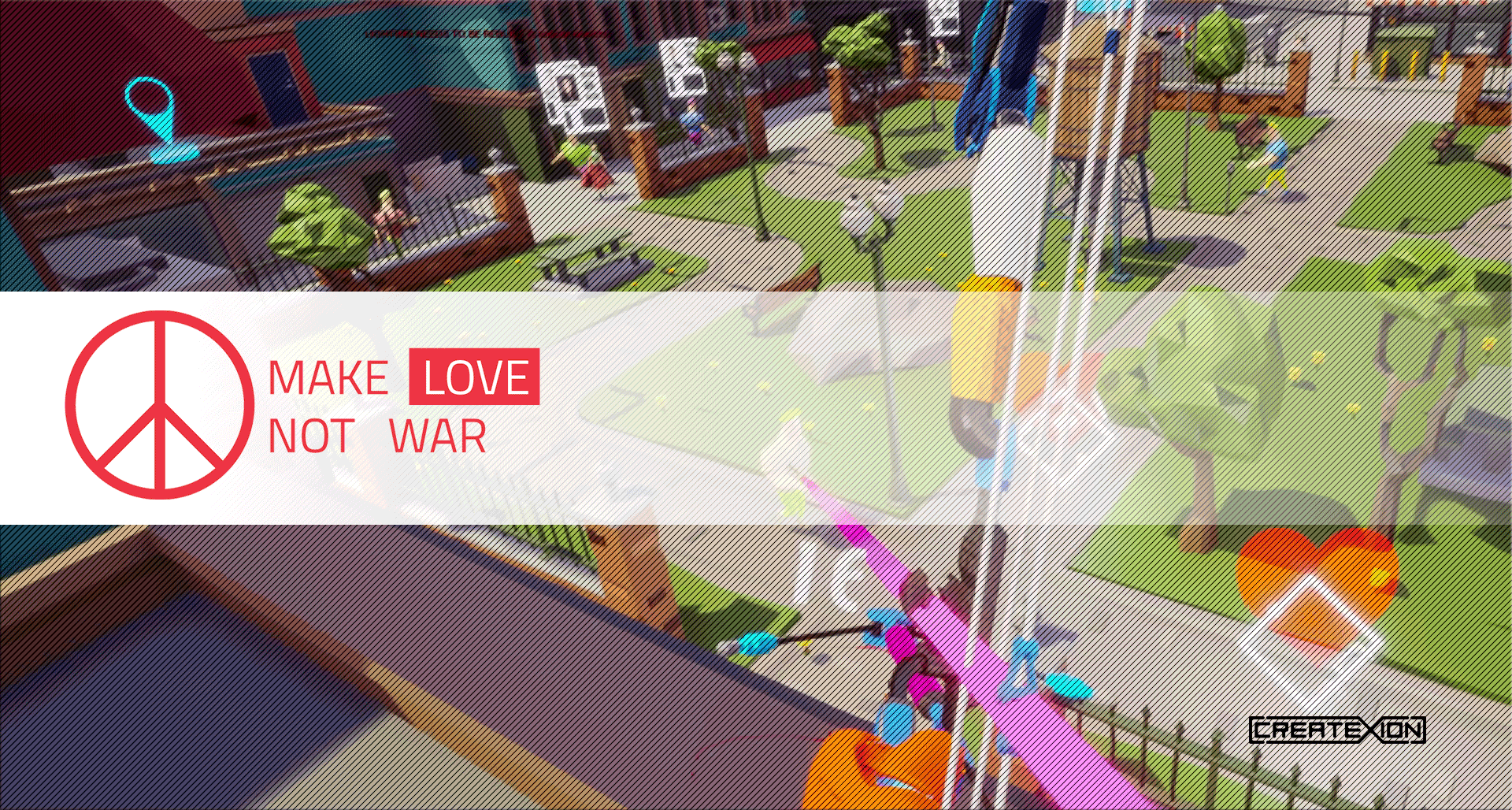 Make Love Not War - VR
Comments
Log in with itch.io to leave a comment.
Hi there,
I had purchased this game .... that i appreciate.
There one thing disturbing me, i got no sound with my VR set.
My Conf:
- Oculus Rift
- MSI GTX 980

- PC with Win 10

Have you any idea of what's happening.
Cordialy
We really appreciate you buying this game, We are a small studio unfortunately we could not afford a sound designer, due to which this game was realesed with out sound. I hope you understand. Thanks for supporting. We will try to do our best next time.